A five-year-old boy «would likely be alive» had firefighters not told his family to stay put, the boy's father has told the Grenfell Tower inquiry.
Paulos Tekle said he had to «live with the guilt», after the fire brigade repeatedly told his family to stay in their 13th floor flat.
Mr Tekle said he was told to stay put more than an hour after the fire began.
After eventually leaving the flat, his son, Isaac Paulos, died after reportedly getting lost in the smoke.
Speaking on the sixth day of the Grenfell commemoration hearings, Mr Tekle told the inquiry: «Our friends and neighbours were calling me and telling me to get out, the fire is spreading too fast up the building,» he said.
Mr Tekle called his friends to warn them of the fire, and they all lived. But he was told to stay in his flat after speaking to the fire brigade over the phone on two separate occasions.
At 02:00, firefighters reached his family's flat, but Mr Tekle said they were told again to stay where they were.
It wasn't until 45 minutes later they were told to leave. «I listened to the authority and that makes me angry,» Mr Tekle said.
«Why we were kept inside for so long? I want answers. I want to know why I was physically stopped from leaving the flat at 2am.
«If I had not listened to the fire brigade my son would have likely be alive today.»
In July, BBC Newsnight reported that the «stay put» advice lasted almost two hours after the fire was reported.
The advice is based on the assumption that fire can be contained, and won't spread to other flats, which are protected by their walls and doors.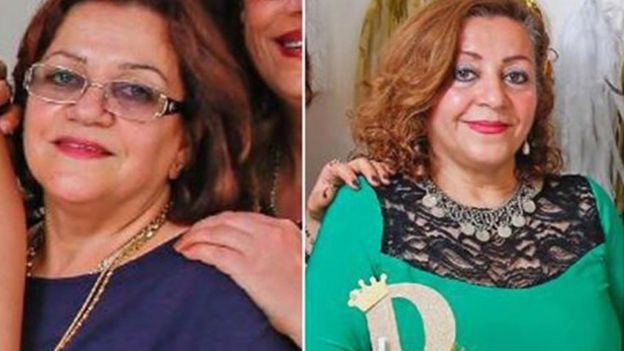 In another tribute, the eldest daughter of Sakineh Afrasiabi, who died with her sister Fatemeh Afrasiabi, said she had lost her «only friend and protector».
In a statement read by the family's solicitor, Shiva Aghlani said: «Losing a mother who was your only shield from the world is something else.»
The inquiry heard that, on the night of the fire, despite living on the 18th floor, Ms Afrasiabi and her sister reached the 23rd floor, where «she believed that help was coming from above to rescue her».
Ms Aghlani said «a tooth and a piece of her jaw bone» was all she buried of her mother.
«I wish I could have been there that night,» she said. «I would have saved you and your sister, I would have helped you down the stairs.»
The family of Berkti Haftom, 29, and her 12-year-old son Biruk also gave a series of emotional tributes.
A statement read by her sisters revealed Ms Haftom was 10 weeks pregnant at the time of her death.
Her only surviving son Nahom Tesfay, 18, said he now felt «alone».
Nahom grew up in Eritrea, where he was raised by his grandmother, but would speak regularly to his mother in the UK and was due to join her in London.
«I was looking forward to living with my mum and my little brother but the fire changed everything,» he said.
bbc.com

cript async src="https://pagead2.googlesyndication.com/pagead/js/adsbygoogle.js">