About 100,000 Manchester City fans have turned out to see their team's Premier League victory parade.
Fans basked in the sunshine to cheer on the record-breaking squad as they showed off the trophy and the Carabao Cup along Deansgate and past Albert Square in an open-top bus.
Pep Guardiola's side won the Premier League title by beating their nearest rivals Manchester United by 19 points.
City also became the first team to record 100 points in a season.
The parade left Victoria Street behind Cathedral Gardens before heading on a mile-long route through Manchester city centre, finishing with a show at Deansgate.
The players and the manager were then presented on stage.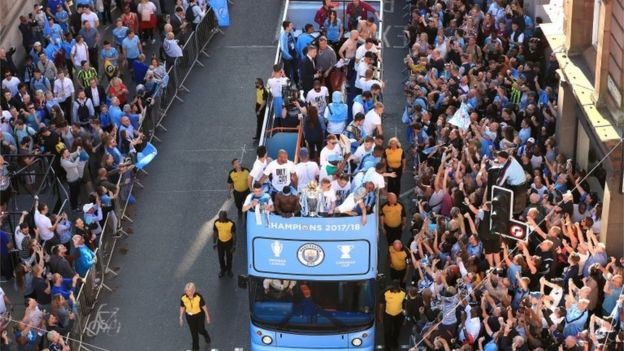 Guardiola said: "Now is the time to enjoy what we've done this season. It's not the time to talk of next season.
"This summer we'll watch the World Cup on the sofa – we'll have some good beer, good red wine and enjoy what we have done.
"Then we'll try to come back stronger than this season."
He said of the fans: "Thank you for coming guys. We are delighted to share what we have done together."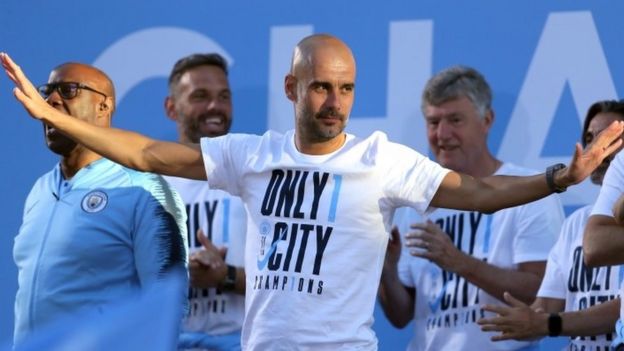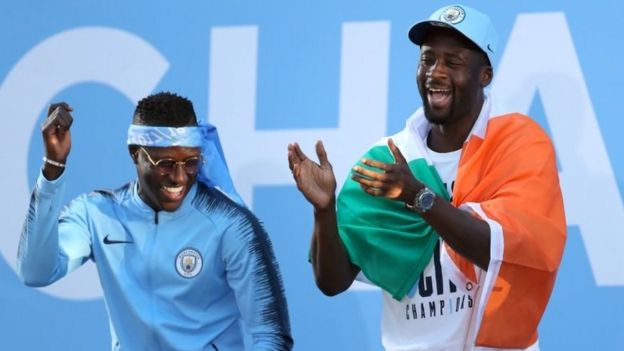 Captain Vincent Kompany said it had been an "amazing" season and praised the turnout of the fans.
"We're here again, the fans have turned out in numbers.
"This team is wonderful behind me and we've been able to win it with four weeks to go."
The skipper said it was "easy" captaining the team.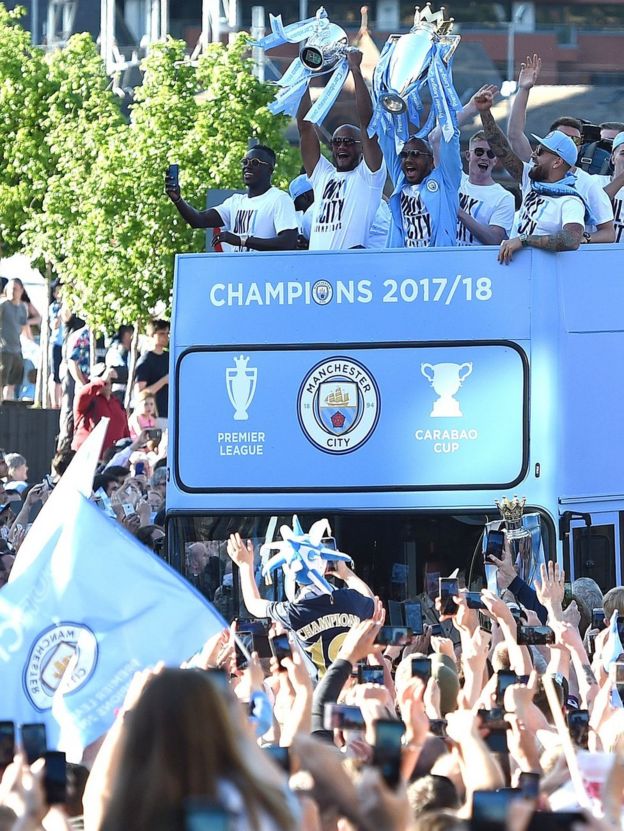 "These guys are hungry. They want to win trophies… but every now and again I have to be grumpy dad."
Defender John Stones said the victory parade was a "dream come true".
He said: "Thank you everyone for turning up today."
City midfielder Kevin De Bruyne was overwhelmed on stage and also thanked the fans.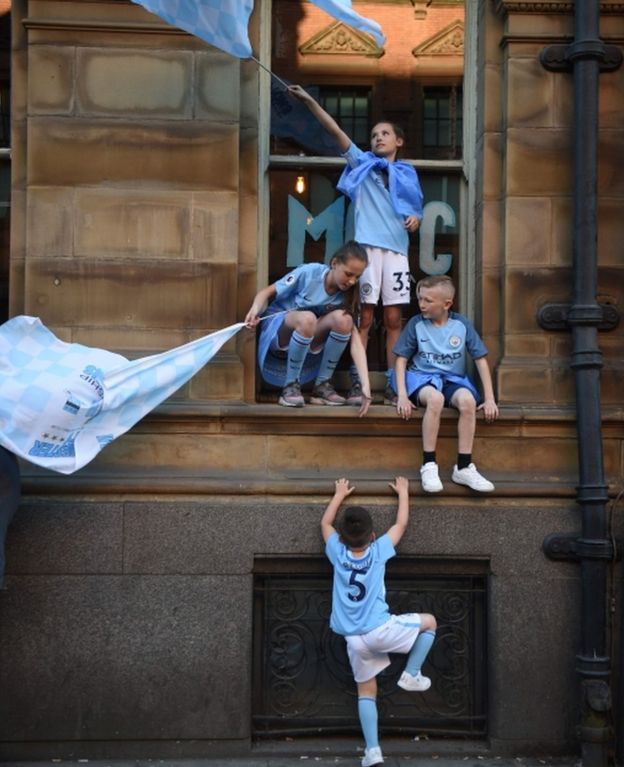 Yaya Toure – who is leaving the club – got emotional on stage as the fans chanted "We love you Yaya we do".
He thanked the fans telling them they were "so brilliant".
He said: "I'm going to miss [my] team mates, the club… and the fans."
City won the Premier League title with five games to spare in April, winning 32 games and scoring 106 goals.
The team also won February's League Cup final by beating Arsenal.
bbc.com