On a darkened field in Istanbul, Turks and Americans are lunging at each other.
As one powerhouse rushes forward, a burly opponent comes in for a tackle: the Turk flooring the American.
But as the Koç Rams American Football team enjoy their weekly practice, the rivalry is amicable – unlike that between their two countries.
The relationship between Turkey and the United States is in deep crisis.
From Syria to human rights, foreign policy to the 2016 attempted Turkish coup, the disputes between the two seem endless.
They even suspended the granting of visas to each other last year: a new low in bilateral relations.
"For me personally it creates some anxiety," says John Booker, the American coach of Koç Rams.
"The leaders of both countries have quick triggers in terms of temperament, as shown by the visa ban, so when you have two individuals like that you can't predict what's going to happen tomorrow or the next day. If things get really bad, I can always go home."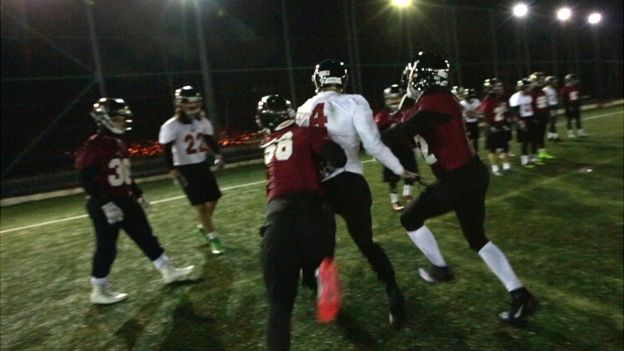 In the past month, ties have neared breaking-point.
In a new offensive, Turkey is bombing Kurdish fighters in Syria who were armed by the United States.
Ankara sees them as terrorists, linked to outlawed Kurdish militants who have waged a bloody insurgency within Turkey since the 1980s.
For Washington, they are partners on the ground against the Islamic State (IS) group.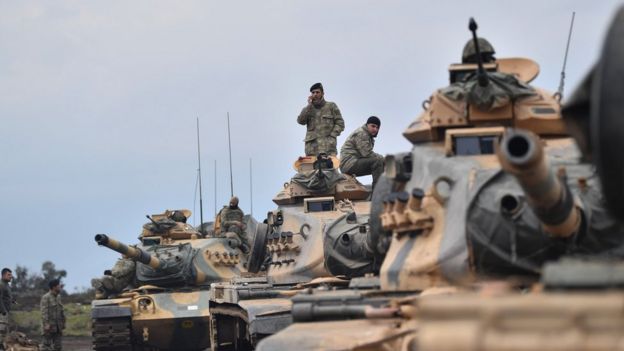 The risk of a direct military clash between Nato's two largest armies is growing.
"We don't have a problem with the United States," says Volkan Bozkir, an MP with the governing AK Party and chairman of the Foreign Affairs Committee.
"We have suffered together, fought together and striven for peace and stability together.
"But if we have lost thirty thousand lives because of a terrorist organisation and we look at the US and it's given ammunition, expertise, American soldiers are training them… this is the point we must start from and then repair the confidence lost between the two states."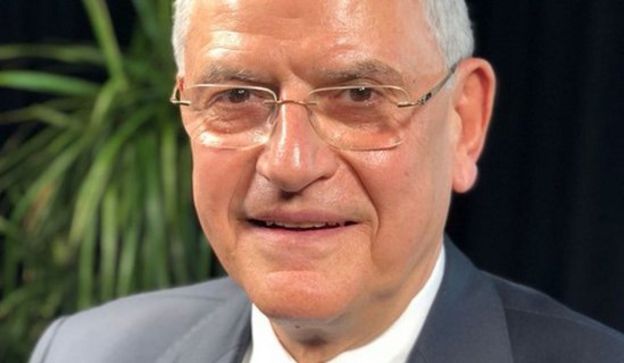 But the mistrust goes deeper, to a Turkish cleric that Ankara blames for orchestrating the 2016 attempted coup here and who lives in the United States.
Fethullah Gülen, an ally-turned-arch foe of President Recep Tayyip Erdogan, is said by the Turkish government to lead a cult whose followers infiltrated every organ of the Turkish state.
Turkey has requested his extradition from the US, where he has lived in self-imposed exile since 1999.
Washington says the courts will decide – but it is looking increasingly unlikely that alleged evidence submitted by Turkey has proven Mr Gulen's direct complicity.
bbc.com