Captain Joe Root says England must learn from their off-field mistakes in the failed defence of the Ashes.
Before the tour began, Ben Stokes was arrested after an incident in Bristol and has not played for England since.
While in Australia, Jonny Bairstow was accused of 'headbutting' Test opener Cameron Bancroft, while Ben Duckett poured a drink over James Anderson.
"There's definitely stuff we'll take from this trip and make sure we don't make those mistakes again," said Root.
Stokes was arrested in September and is still awaiting the results of a police investigation. He remains unavailable for international selection until further notice from the England and Wales Cricket Board.
Lions batsman Duckett was handed a final warning over his conduct as an England player after the incident with Anderson, which happened in the same Perth bar as Bairstow's meeting with Australia batsman Bancroft.
Although both men described the incident as "without malice", the England squad were still placed under a midnight curfew.
'Make sure no-one's headbutting anyone'
Australia captain Steve Smith admitted his side mentioned the 'headbutt' to Bairstow during the first Test in Brisbane in an attempt to unsettle the England wicketkeeper.
When asked what he could have done differently, Root, 27, said: "Made sure no-one is headbutting anyone and people were more sensible off the field on the back of what happened in the summer.
"We knew the spotlight was going to be on us. There was stuff that was questioned about this team that certainly wasn't true, but you can understand why those questions were asked in light of what's happened.
"It's paramount that we are very, very careful about not giving anyone an opportunity to look into that side of things."
Root, who is leading his first tour as captain, conceded the incident with Stokes has changed the way his side must conduct themselves off the field.
"I don't think there was a huge amount wrong in terms of the way our squad was going about things, but naturally you have to change," said the Yorkshire batsman.
"You can't ever let an incident like that happen again. We as players have got to make sure we look after each other."
England deserve victory in Sydney
England lost the first three Tests to surrender the Ashes at the earliest possible opportunity.
Although they drew the fourth Test in Melbourne to remove the threat of a whitewash, England are still without a win in nine matches and seven years in Australia.
Root believes an England victory in the final Test that begins on Thursday in Sydney would provide a more accurate representation of the contest between the two sides.
"It would mean a lot to me to give a fairer account of how we've gone about this trip," said Root. "We've worked really hard and have played some really good cricket.
"There's no reason why we can't take a lot of confidence from the way we played in Melbourne and kick on from there."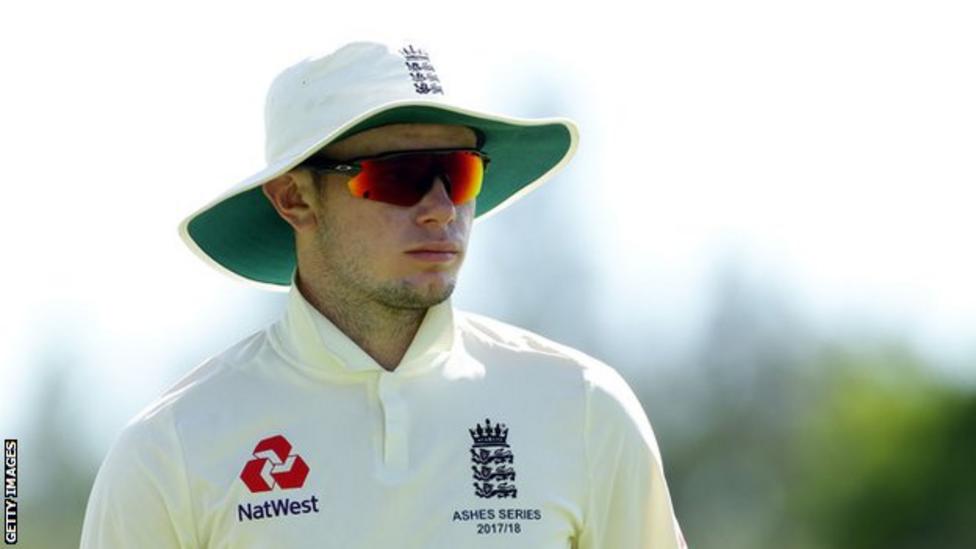 England could make changes for the last match in the series, with 20-year-old leg-spinner Mason Crane pushing for a Test debut.
All-rounder Moeen Ali, who has taken only three wickets and averages 19 with the bat on the tour, could be left out.
Pace bowler Chris Woakes is a doubt because of a side injury.
"We'll have to look at the wicket and see what the surface is saying but Mason has definitely done all he can to push his case forward," said Root.
"Mo has been an integral part of this team for a while and when someone is going through a tough period it's very important that you remember how valuable he has been and what he's capable of doing."
Despite the problems and disappointment of this tour, Root wants to be in charge for the next trip to Australia in 2021-22 and believes the planning "must start now".
"It's really important that next time we come here, we don't look at it in a daunted way, or feel like there's a massive gap between the two sides," he said.
"If we do things in the right way and if certain things fall into place for us, we've got a really good chance next time round.
"It's going to be really important that we look at performing out here from now – not too far down the line, two years or a year in advance. The planning for it has to start now."
http://www.bbc.com/