A burglary at the residence of a North Korean diplomat in Pakistan has raised suspicion that the envoy might have been involved in large-scale booze bootlegging.
Either that or the diplomat drinks a hefty amount himself, as the burglars took off with thousands of bottles of whisky, beer and wine from his Islamabad residence.
Alcohol is illegal for Muslims in Pakistan and hence hard to get. Diplomats, though, have permission for a personal allowance and there is a suspicion that some of their quota often ends up on the black market.
What happened?
In early October, the residence of North Korean diplomat Hyon Ki-yong was broken into. He reported to the police that the burglars took off with two diamonds, several thousand US dollars, and a hefty hoard of liquor, beer and wine.
The reports are conflicting. While Reuters news agency and Pakistan Today suggest the three robbers happened to be police officers and the authorities put out arrest warrants for them, other media suggest the whole thing was a police operation to begin with.
Inspector Asjad Mehmood, the head of the Kohsar police station where the complaint was registered, told the BBC that three policemen were charged because they entered the diplomat's residence "illegally" and, upon finding the alcohol, did not report it back to superiors and instead "tried to keep the stash for themselves".
The three men have been released on bail.
Why is it strange?
A regular burglary would probably not be newsworthy. But this one involved alcohol – and lots of it. Again there are confusing reports but Reuters put the number well above 1,000 bottles of Johnnie Walker Black Label – said to be worth about $80 each on the black market
Police are reported to have been told the robbers also took off with:
200 cases of wine
60 cartons of beer
Dozens of bottles of tequila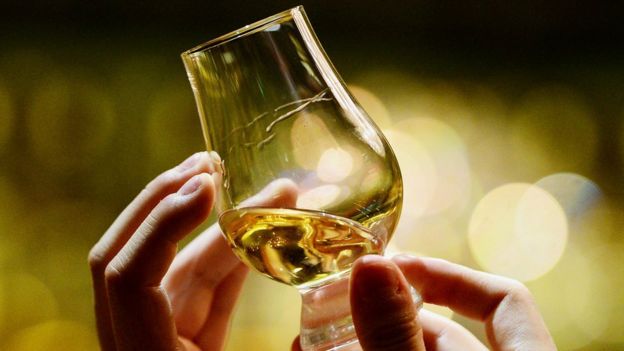 Pakistan is a country where the majority-Muslim population is by law not allowed to drink alcohol. Some still drink, but alcohol is notoriously hard to come by. That has created a lucrative black market across the country.
Where's the diplomat link?
Foreign diplomats have a quota of how much alcohol they are allowed to bring in, and the booze has to stay in the embassy compound, not in the envoy's private residence.
According to Reuters, the quarterly allowance for Mr Hyon would have been 120 litres of various spirits, 18 litres of wine and 240 litres of beer, far short of the amount of alcohol reportedly taken from his residence.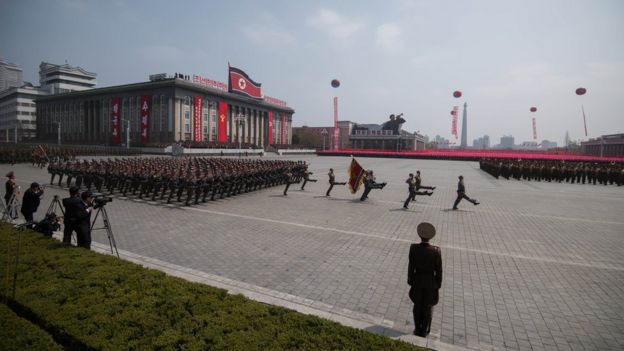 This could mean two things: North Korean diplomats have been able to import a lot more than they are meant to and, unless they spend most of their days utterly drunk, they might have been selling the excess booze on the black market.
North Korea's embassy has not commented on the allegations.
The entire stash lifted from Mr Hyon could be worth more than $150,000 (£115,000), Reuters estimates.
North Koreans would not be the only diplomats selling their quotas to the growing market in Islamabad, says the BBC's Ilyas Khan, who is in Pakistan's capital.
Pakistan has a few breweries of its own that produce for the country's non-Muslim population. But traditionally there has been a vast demand for imported drinks, particularly Scotch whisky and vodka.
However, over the last 10 years or so, with the growth of Islamist militancy and its influence along the smuggling routes, western parts of the country have completely run dry, our correspondent says.
This has boosted the business of Islamabad's bootleggers, and incentivised staffers of foreign diplomatic missions to make an extra buck on the black market.
A likely scenario?
"It certainly seems very plausible that this was for the black market," Andray Abrahamian of the Pacific Forum CSIS think-tank and the Griffith Asia Institute told the BBC. "There's a track record of such illicit actions at North Korean missions abroad involving ivory, gold and alcohol."
It would not be the first time that North Korean diplomats have been caught in the act. In 2015, there were allegations other diplomats had sold illegal liquor on the black market in Karachi. Also that year a North Korean diplomat was caught trying to smuggle $1.4m worth of gold into Bangladesh.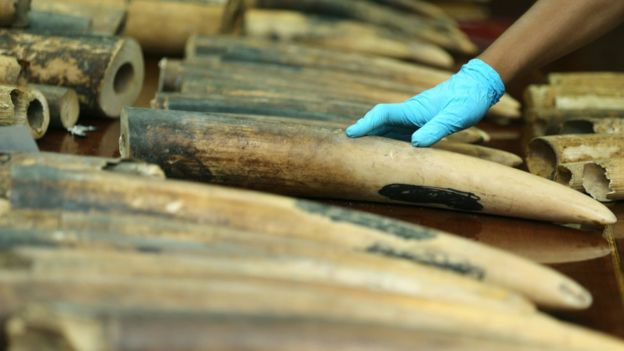 And most recently, North Korean diplomats have been accused of smuggling ivory in Africa to earn cash that can be sent back to the regime in Pyongyang.
The 'gangsterisation' of exports
The case of the gold in Bangladesh is particularly interesting because it illustrates the effect of tougher sanctions, Mr Abrahamian explains.
Gold exports from North Korea used to be legal, but now Pyongyang has to find partners willing to falsify the origins of the precious metal.
"There's been something of a gangsterisation happening with many of their normal export goods having to use illicit paths," says Mr Abrahamian.
UN imposes new sanctions on North Korea
He adds that the proceeds of gold and arms' sales will likely be channelled back to the heart of the regime in Pyongyang, while smaller cases such as the liquor in Pakistan are probably for private gain or to fund the work of the diplomatic mission.
With a sense that the entire world is out to get them, "North Korean officials really feel like they are under siege, so it's a matter of survival".
bbc.com