Jake LaMotta, the uncompromising fighter portrayed by Robert De Niro in Raging Bull, has died aged 95.
The former world middleweight boxing champion died in a nursing home due to complications from pneumonia, his wife told US news site TMZ.
Based on LaMotta's 1970 memoir, Raging Bull depicts an emotional fighter struggling with life outside the ring.
The 1980 film, directed by Martin Scorsese, earned De Niro a Best Actor award at the Oscars.
"I just want people to know, he was a great, sweet, sensitive, strong, compelling man with a great sense of humour, with eyes that danced," Mrs LaMotta said.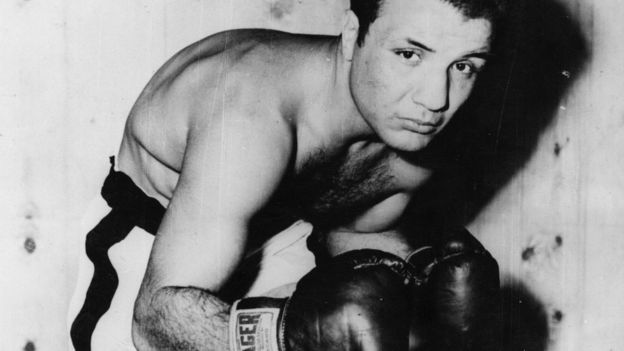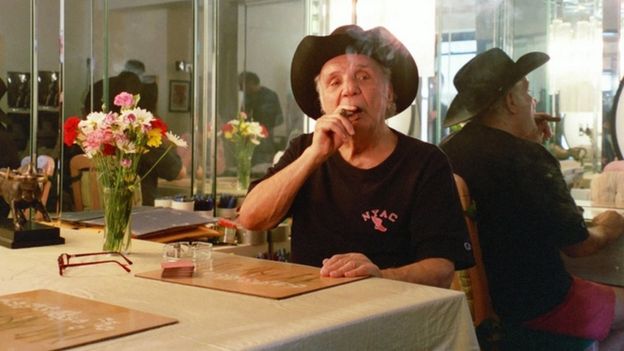 Born on 10 July 1922 to Italian parents in the Bronx area of New York City, he took up boxing after being rejected by the US military due to a medical condition.
Sports commentators praised his willingness to take a severe beating in order to get close enough to land the best punches on his opponent.
His stamina in the ring, which he honed during a prison sentence, earned him the nickname "The Bronx Bull".
One writer for the Associated Press described how he fought with "blows bouncing off him like ball bearings off a battleship".