Comments made by Jeff Sessions regarding Hawaii have spurred internet anger, and opponents of Prime Minister Theresa May are tweeting #AskTheresaMay.
'Island in the Pacific'
Hawaiians aren't taking kindly to comments made by US Attorney General Jeff Sessions about their home state earlier this week.
«I really am amazed that a judge sitting on an island in the Pacific can issue an order that stops the President of the United States from what appears to be clearly his statutory and Constitutional power,» he said on The Mark Levin Show.
Five ways Hawaii made a mark on America
Late last month, a US federal judge in Hawaii, Judge Derrick Watson, indefinitely extended his suspension of President Donald Trump's travel ban. A social media brawl ensued between supporters and opponents of the president over the travel ban, with the former calling for a boycott on travel to Hawaii.
And Twitter users are now using the hashtag #IslandinthePacific to remind Mr Sessions that Hawaii is in fact part of the United States.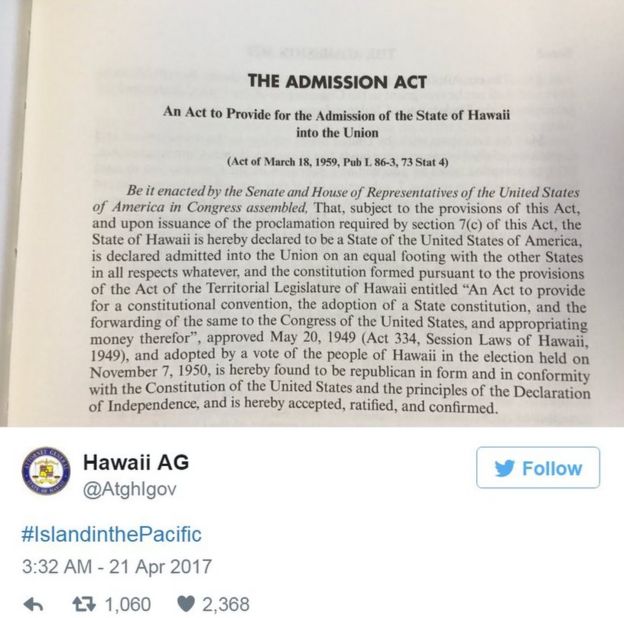 Hawaii's Department of the Attorney General tweeted an image of the act admitting Hawaii into the Union in 1959. And Attorney General Doug Chin also said it was «disappointing» that Mr Sessions did not «acknowledge» that federal courts are equal partners to the Congress and President.
Senator Mazie Hirono shared an image of the unanimous Senate vote that confirmed Judge Waston, which «includes a 'yea' vote» from Alabama Senator Jeff Sessions.
«Mr. Attorney General: You voted for that judge. And that island is called Oahu. It's my home. Have some respect,» Senator Brian Schatz continued.
While a Brooklyn resident pointed out that Hawaii was the site of the attack on Pearl Harbour in 1941.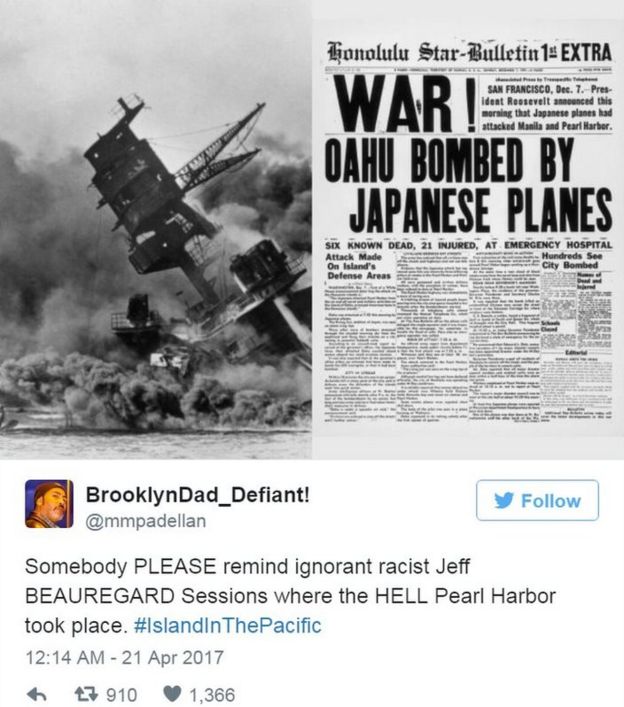 One Illinois resident added: «We should let @jeffsessions know that New Mexico is a state too. Otherwise the wall might get built in the wrong place.»
The Hawaii Science Museum also used the hashtag to share images of medals awarded to Hawaii Nisei Veterans.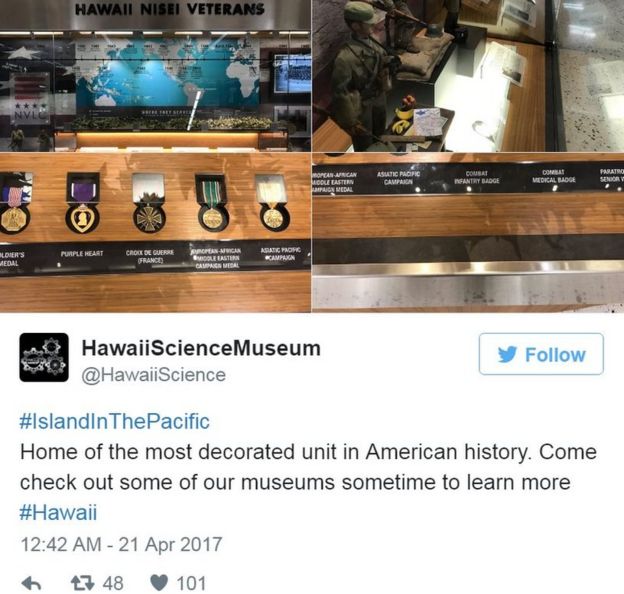 Americans elsewhere came to Hawaii's defence: «Clearly, Jeff Sessions doesn't know he has taken an oath to fight for the justice of the 1,360,301 Americans on that #IslandinthePacific.»
«Please don't dis[respect] Hawaii as it gives us papaya, coffee, helicopter parts and the last competent president,» another continued.
On Friday, Mr Sessions defended his remarks saying that there is nothing he «would want to phrase differently» about his earlier comment.
«I wasn't criticising the judge or the island,» he told CNN while touring the US-Mexico border.
«I was just raising the point of that issue of a single judge taking such a dramatic action and the impact it can have,» the former senator from Alabama added.
---
#AskTheresaMay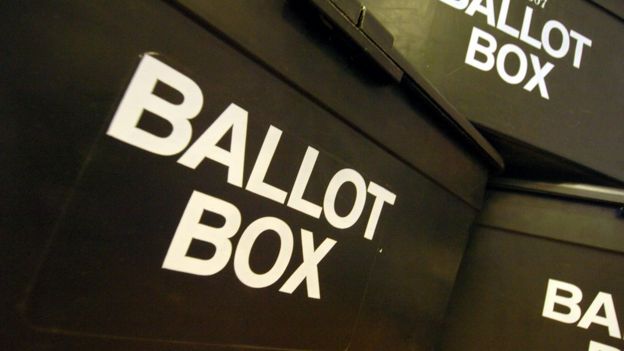 As usual, social media users have been laying in to the leaders of the UK's government and opposition, only now there's a general election happening.
Those critical of UK Prime Minister Theresa May are delivering political messages using #AskTheresaMay on Twitter, while others have been filling in the slogan 'I Like Jeremy Corbyn, But…'
#AskTheresaMay has been used over 38,000 times in 24 hours and appears to have been started by a supporter of Labour party leader Jeremy Corbyn.
On Tuesday, the prime minister made a surprise announcement of a snap general election for 8 June.
One of the top tweeted images using the hashtag says: «Let's make June…the end of May».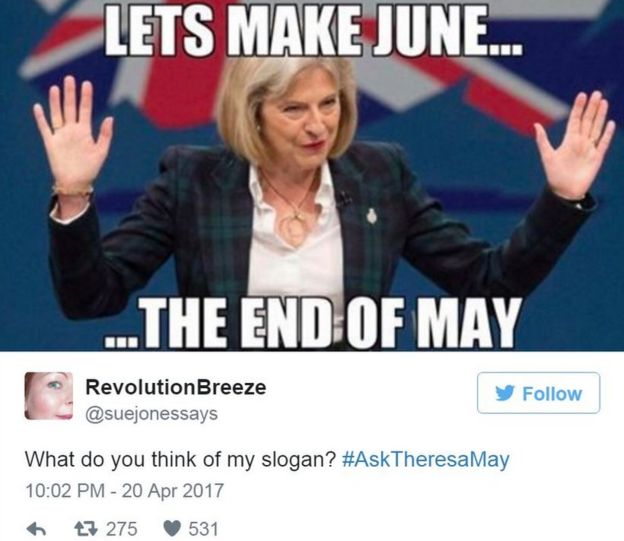 Several tweets focused on the National Health Service (NHS): «Why, if you care about the #NHS and nurses, have you cut the nurses bursary when you know this will stop many from nursing?»
And an artist based in south-east England tweeted an image of a «Conservative» cat pushing an NHS mug over the edge of a table.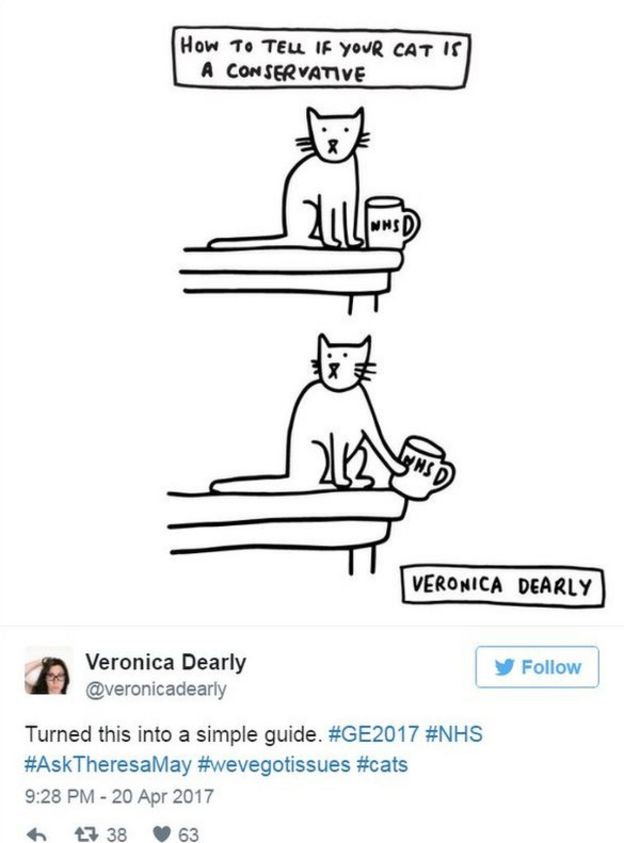 Others asked the prime minister why she was «avoiding» a TV debate with Mr Corbyn. Mrs May told the BBC that she would not take part in TV debates ahead of the election because she preferred «to get out and about and meet voters».
Supporters of Mr Corbyn have also set up a website, called «I Like Corbyn, But…» in a bid to convince those undecided to vote for him.
But some Twitter users have turned the phrase around: «I like Jeremy Corbyn. He has some good ideas. But he's like a competent GP with a nice bedside manner when we actually need an oncologist.»
Another added: «I like Jeremy Corbyn, but more in a cool uncle kind of way as opposed to a 'run the country' kind of way.»
http://www.bbc.com

cript async src="https://pagead2.googlesyndication.com/pagead/js/adsbygoogle.js">