In a Facebook video broadcast from his car after the killing, the alleged gunman says: "You see, the thing is, man, I'm 37 and all my [expletive] life, man, I've always been a [expletive] monster, man.
"Always had to prove myself, always had to take the butts of people's jokes. Just killing [expletive], man, and all because of this [expletive] called Joy Lane.
"She put me at my pushing point, man. You know, I was living over there with her, just woke up Friday, I just couldn't take it no more, man.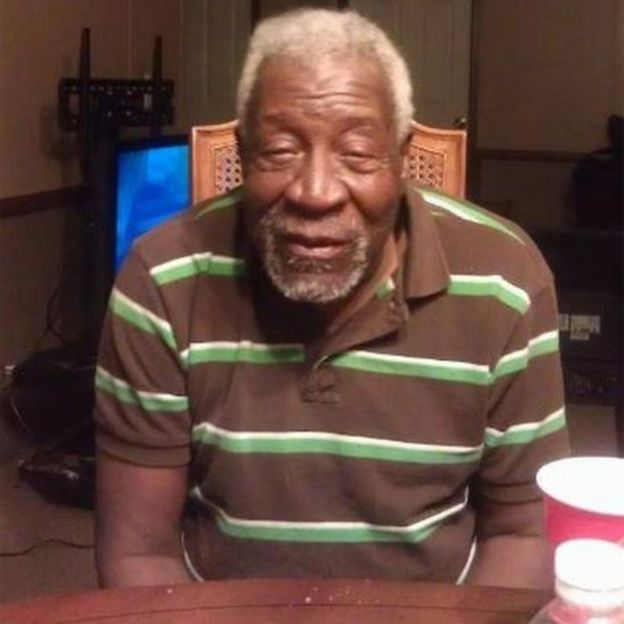 "I just left, and yeah, here I am, massacring [expletive]." He laughs.
Ms Lane is now in protective custody.
He claimed to have killed more than a dozen other people, but police have so far been unable to verify his claims.
In the same video, broadcast from his car, Mr Stephens films himself on a phone telling an unidentified person that he feels "built-in anger and frustration".
In another Facebook video rant shortly before the shooting, Mr Stephens also blames his mother.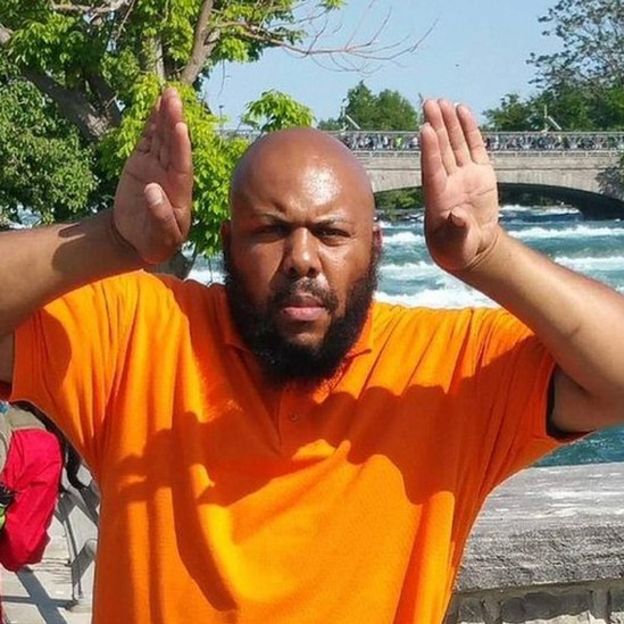 He said he had told her beforehand that he was feeling "suicidal" and planning "to kill some people".
"Didn't care," he said of his mother's reaction.
He said she was "the one who created this [expletive] monster that I am".
"I'm beat," he adds, "I'm tired."
His mother, Maggie Green, told CNN she last saw her eldest child a day before the shooting.
He had told her, "if you see me again, it'll be a miracle", according to Ms Green.